Cardio-vascular illnesses
Which are they ?
A SILENT NUISANCE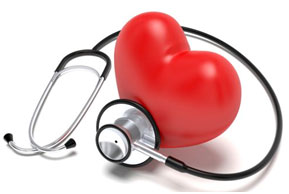 The cardio- vascular disease is a disease or a leason affecting the heart, the blood vessels (arteries and veins) within the whole of body and within the brain.
Cardio-vascular diseases, which are often linked to a good death, are nevertheless killing worldwide with increasing frequency. In France, they are the second origin for death among men, and the first one among women. No age is left out because of the rising risk factors, which are tobacco, stress, overweight or being sedentary..
A brain stroke (AVC –accident vascular cerebral) derives from a problem when the blood flow to the brain is interrupted. AVC is therefore a cardio-vascular disease.
Which are the cardio-vascular diseases ?
In order to learn more about and to better fight against them, we are proposing to get immersed into the heart of the principal cardio-vascvular diseases, their origins, their symptoms, the risk factors which cause them and to give solutions for prevention and treatment.
The heart is a matter of everybody.
Our heart is a part of all and it is really time to take care of it and to adjust your behaviour by understanding the reasons for these deregulation.
For prevention and curing.